About Hangzhou
Known as one of China's leading economic, cultural, technological and educational center, Hangzhou is the capital city of Zhejiang Province. Located on China's southeastern coast, close to Shanghai, it is one of China's top-ten largest cities and is home to over 9-million people.
Hangzhou has been a leading commercial hub in China for centuries thanks to the fine silk and tea trade. The Capital of Tea in China is the birthplace of the famous Dragon Well (Longjing) green tea. Today, Hangzhou is an emerging technology hub, and considered as 'the Silicon Valley' of China. Its local GDP in 2014 reached 920.16 billion yuan and Forbes Magazine has consecutively placed Hangzhou on its chart of 'Mainland China's Best Cities for Commerce'. As such, Hangzhou was the host location for the G20 summit in 2016.
Apart from its economic success Hangzhou is renown for its beauty. With an abundance of scenic attractions like the West Lake, the Xixi Wetland, the Grand Canal and the Qiantang River, Hangzhou is among the most coveted tourist destinations in the world and a UNESCO World Heritage Site. In traditional writings, it is known as the 'Fabled City in the Southeast' and shares the ultimate fame of 'Paradise on Earth'.
How to get there
You can fly directly to Hangzhou's Xiaoshan International Airport which is one of the nation's four major international airports. Alternatively via Shanghai's Pudong Airport and then catch the train to Hangzhou, which takes approx. one hour. Special bus connections will be offered from Pudong Airport to the conference venue, as well. Details will be provided closer to the conference date.
More information
If you are looking for more information about the city of Hangzhou, please click on one of the links to short videos below. If you have any questions, please feel free to contact us via our
contact form
any time. We are happy to help and look forward to seeing you in 2018!
Conference venue
The conference will be held at the InterContinental Hotel Hangzhou. For further information about the Venue, please click
here.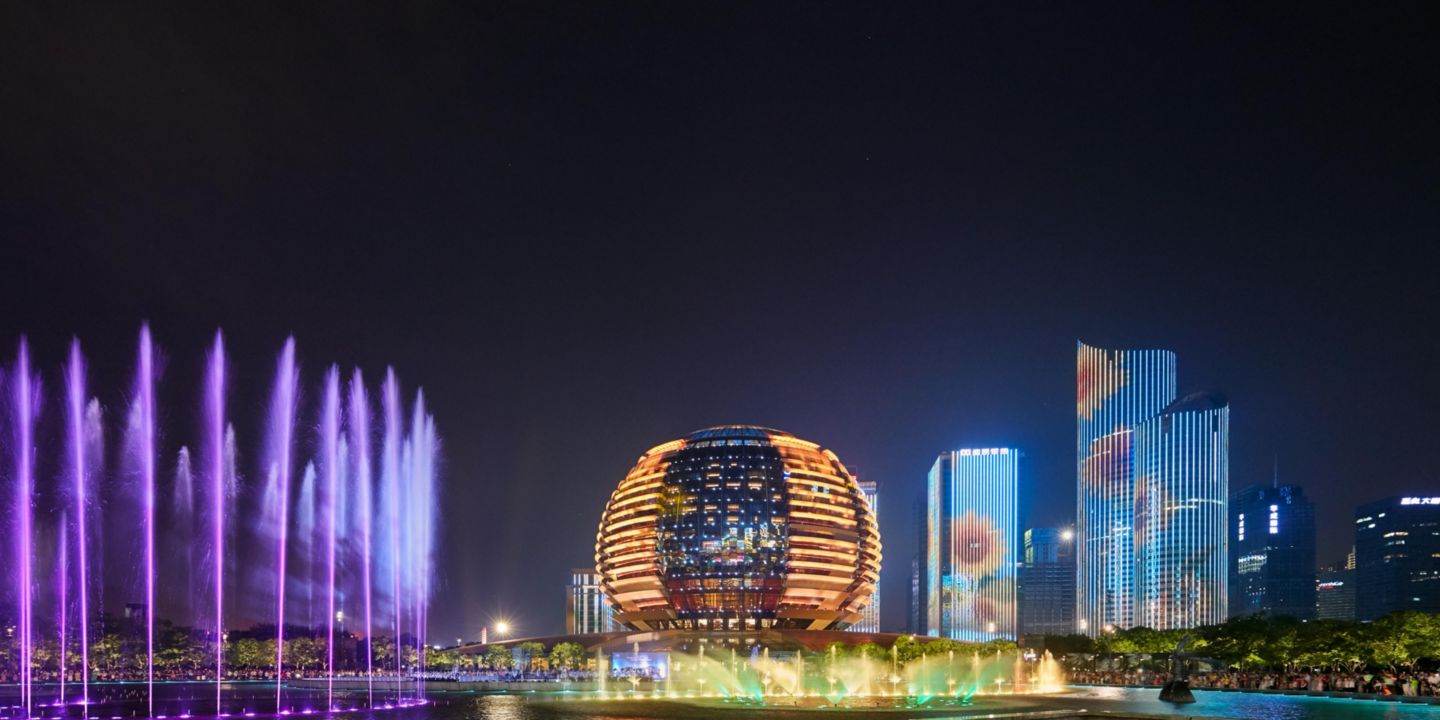 YouTube
Vimeo
Picture Source: ©4045/Shutterstock